The products are intended for protection of current tips and torch nozzles. It prevents deposition and melting of metal particles produced during spatter of arc welding. It does not contain silicones or organic solvents. Significantly prolongs the life of current tips, torch nozzles and effectively protects welding areas.
Variant "S" does not contain fatty acids. Used during welding steel, stainless steel, galvanized steel.
Properties:
suitable for all welding methods (MIG-MAG, laser welding, soldering etc.)
effective in both wet and dry conditions
contains corrosion inhibitors
non-toxic, non-flammable
biodegradable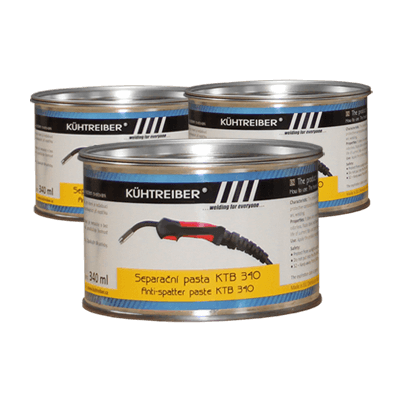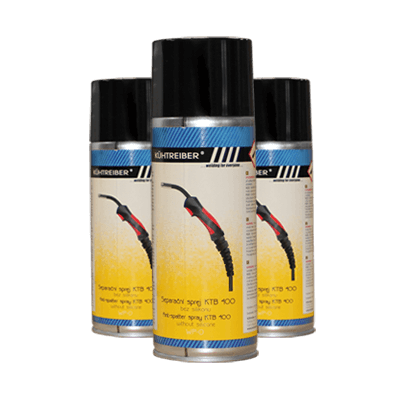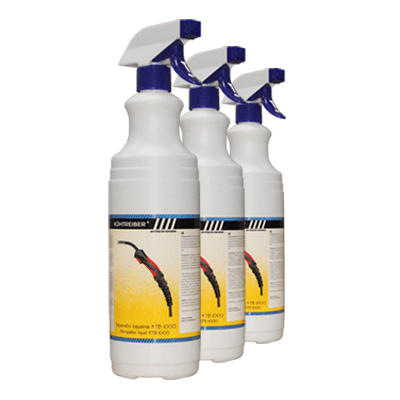 Anti-spatter liquid | with diffuser
1 l No. 055190003 | No. "S" 055190009
Anti-spatter liquid | canister
5 l No. 055190004 | No. "S" 055190010
10 l No. 055190005 | No. "S" 055190011
20 l No. 055190006 | No. "S" 055190012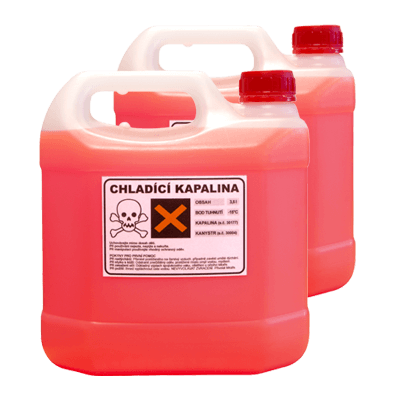 3,5 l No. 12109
10,5 l No. 12190
Anti-freeze coolant mixture for machines with a circuit for liquid-cooled torches.