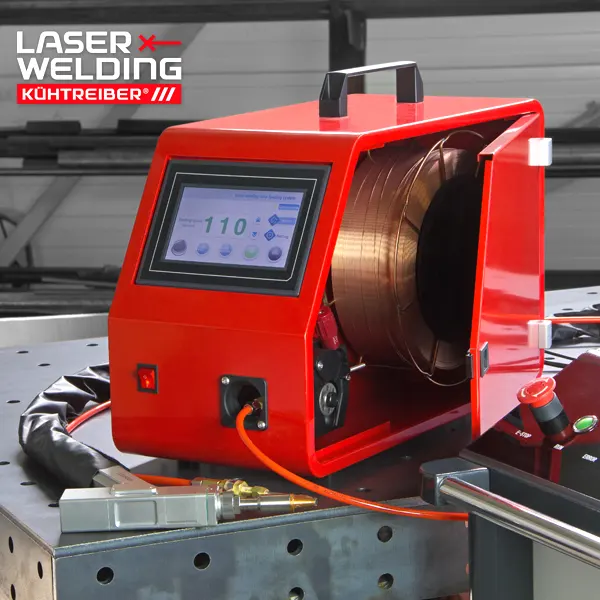 Fiber laser welding is increasingly expanding across materials and applications.
Innovations in laser technology and beam transmission components overcome traditionally challenging laser welding applications such as welding copper, dissimilar materials, thin metal foils or poorly matched parts.
Hand lasers WS 1000/1500/2000 -A enable welding, cutting and cleaning of metal materials.
Adopting fiber laser generator, high optical power
density, high spot quality, stable output
Mainly used for welding of various metal sheet of the
same material or mixed materials, such as aluminium,
iron, stainless and copper sheets etc.
Adopting integrated design, small footprint and
convenient handling
Hand-held soldering head, ergonomic design, lightweight and practical
Independent developed laser welding control system
with pulse and continuous modes
Small heat impact, small weld seam, strong welding
power, high precision welding quality, no need to polish
Easy to learn and use, with safety protection, no need
for experienced workers
Ultra-low operating cost
Build in liquid cooling
Protective gases – nitrogen, argon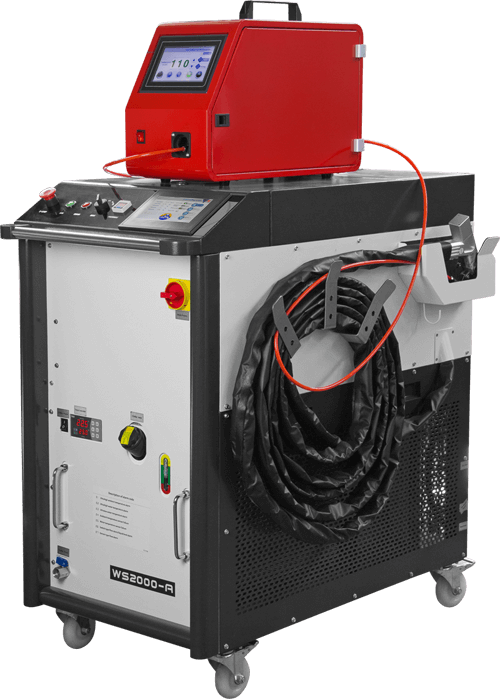 | Type | Supply voltage | Laser power | Gross power | Overall dimension | Weight |
| --- | --- | --- | --- | --- | --- |
| WS1000 | 1x 230 V, 50/60 Hz | 1000 W | up to 7 kW | 580 x 1085 x 1125 mm | 245 kg |
| WS1500 | 1x 230 V, 50/60 Hz | 1500 W | up to 9 kW | 580 x 1085 x 1125 mm | 275 kg |
| WS2000 | 3x 400 V, 50/60 Hz | 2000 W | up to 10.5 kW | 580 x 1085 x 1125 mm | 290 kg |